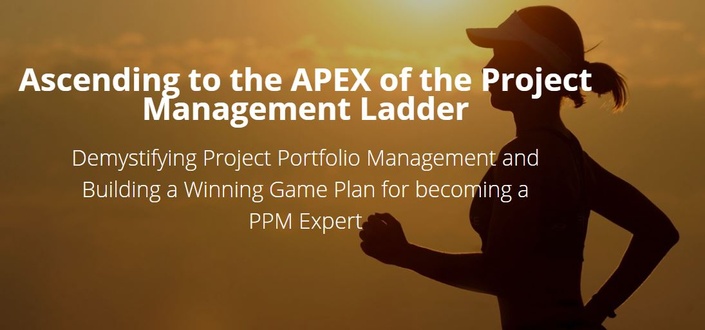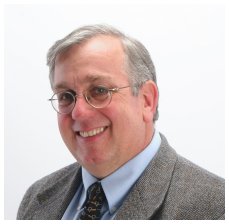 "Gerald Leonard has taken a bold first step into an area long neglected. He breaks portfolio management down into manageable chunks and brings clarity to a practice the desperately needs it. Gerald's work examines the totality of portfolio perspectives, from the executive suite to the project manager, and acknowledges the roles of the disparate players across the enterprise. His materials thoughtfully examine not only the theory of portfolio management, but also the practical day-to-day of ensuring consistency of strategy and approach. Definitely worth your consideration."
Carl Pritchard, PMP, PMI-RMP, EVP, author of 7 Project Management texts and the U.S. Correspondent for Project Manager Today (UK).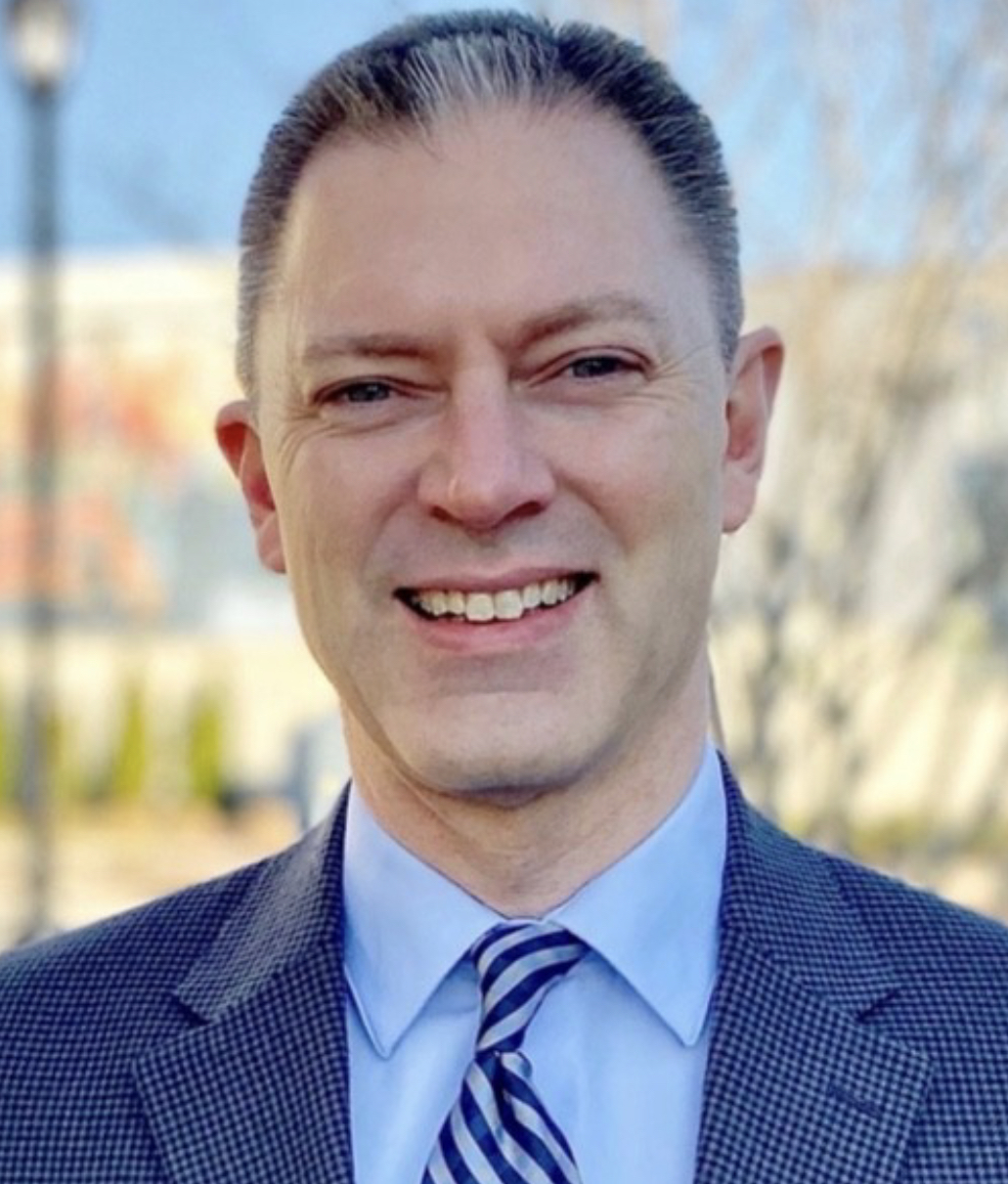 We reduced our time of project development by 40%.

"Gerald provided exceptional leadership, vision, and a remarkably patient and steady hand during this multi-year, multi-iteration project. We were searching for a way to more efficiently manage and track schedules of our 14,000 active construction projects so we could more accurately predict advertisement dates, which would ultimately allow us to more accurately program, our $16 billion Six-Year Improvement Plan. Gerald has been an invaluable asset during this transition since day one.
Rob Tieman, P.E., Director, Project Management Office (PMO) Virginia Department of Transportation
This program provides 16 hours of hands on learning and counts for Professional Development Units (PDUs) or Continuing Education Units (CEUs)

Self Study with weekly Coaching PDUs 16 CEUs 16
This course is designed for Project and Program Managers, PMO Executives, Decision Makers, Consultants, Executives and project team members who have been tasked with oversight, implementing and the operations of their organization's Portfolio Management capability; and who need to:

Align a company's project investments with its strategic goals and objectives


Gain the skills to better alignment a selection of projects to organization's business and strategy.

Acquire the knowledge to development and execution a standardized set of best practices for project portfolio management


Implement a Portfolio Management Governance program that provides guidance and stewardship over the project ideation, selection, calibration, and execution processes while establishing policies and procedures to effectively manage the company's portfolio assets.

Improve your career and competitive positioning by enabling to develop the skills to help your company to identify and select investments that will capitalize on business values.

Monitor the organization portfolio performance.

Track and perform portfolio management risk monitoring while optimizing the portfolio to mitigate the risk identified.

Engage stakeholders at all levels of the organization and execute a comprehensive communication strategy.
The materials within this course is mapped to the Knowledge Skills and Abilities (KSAs) identified within the National Cybersecurity Workforce Framework.
The National Institute of Standards and Technology (NIST) Special Report on integrating Cyber Security with Project Portfolio Management.

Why attend this course?
Career Advancement

Become the Project Portfolio Management thought leader for your organization

Gain the respect of your senior management team

Increase your business knowledge, skills and confidence

Improve your stakeholder management ability

Help your organization develop a strategy execution culture

Optimization of the IT portfolio due to selection of highest return investments within budgetary constraints

Creation of a single source of truth for Portfolio data and project financials, schedules and artifacts

Increased information sharing through portfolio reporting and dashboards

Consolidation of various tools and processes into one toolkit and one set of processes for portfolio management , project, resource and financial management

Improve IS department responsiveness to the business.

Reduce risk and increase portfolio visibility.

Improved resource demand, capacity, utilization and availability management

Greater visibility will be achieved, leading to greater agility in responding to issues, risks and changes to the portfolio.
Position yourself for a MAJOR salary increase!
**Salary ranges provided below are based on research from the Indeed job site.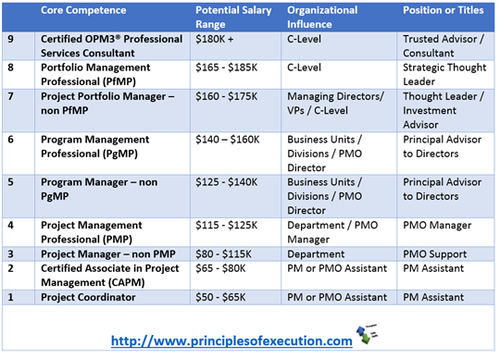 In this program, you will leave with the following:
PfMP Readiness Assessment

Content aligned with PMI PfMP Certification

Job Aids and Workbook

Fill in the blank Templates


Online PPM Lite Maturity Assessment and Culture Assessment

Zoom Group Coaching Call

Access to my LinkedIn Group PPM Academy

Case Study & additional PPM Tools

Multi-Modal Training / Learning Approach

Access to PPM Solution Partner 30 day trial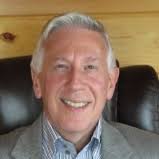 "I have no doubt that anyone taking Leonard's Portfolio Management course will receive huge benefit. The material is organized logically, and sequenced in a way that compels understanding and learning throughout. The concepts are presented with clarity and precision. Tools for decision making and managing are embedded in all aspects of Portfolio Management. No one involved in managing a portfolio of projects should miss the opportunity to learn from an expert."
Gerald Kendall, PMP, Author, Advanced Project Portfolio Management & the PMO
"After going through your class and all of the different aspects of portfolio management that we covered, I feel that I'm better prepared to manage my business more effectively. You truly have a passion and mastery of the material and it is demonstrated through the way that your class was run. You made a complex subject very understandable and put it in a way that I can immediately apply the strategies to my business."
Timothy R.

Course Outline and Objectives
Strategic Management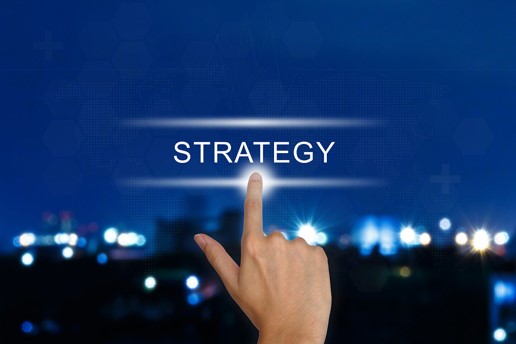 How to evaluate an organization's strategic plan and identify key business drivers, goals and objectives. How to partner with the senior leadership team, establish the portfolio prioritization criteria, selection process and create a portfolio road map.
Upon completion of this module, participants will be able to:
Identify organizational strategies, goals and objectives to understand the organization's strategic priorities.
Query stakeholders and determine appropriate prioritization criteria
Conduct strategic business driver selection and prioritization
Identify new and existing portfolio elements
Develop portfolio Scenarios using various analysis techniques
Determine the impact of changes on the portfolio when strategic goals and objectives are adjusted
Develop a high level portfolio road-map
Governance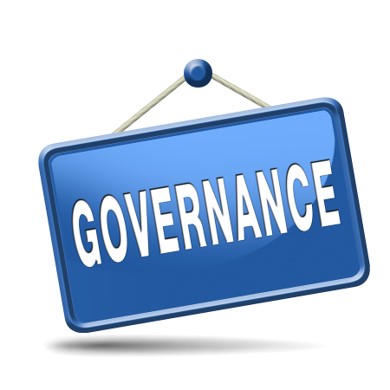 How to select the appropriate governance policies, processes and establish the board and committee structure required to facilitate the portfolio decision process. As well as establish the proper roles and responsibilities and delegation of authority for a streamline portfolio governance framework.
Upon completion of this module, participants will be able to:
Identify and establish a governance framework
Learn the industry best practices for portfolio management policies, standards, processes and procedures.
Create a portfolio management plan
Clarify portfolio management decision processes
Establish and Conduct portfolio management governance review board process
Portfolio Performance Management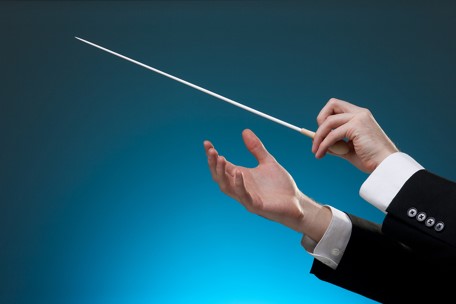 How to select and establish a data driven metrics program that will provide guidance, tracking and continuous monitoring of the organizations project portfolio.
Upon completion of this module, participants will be able to:
Identify portfolio management performance metrics
Recognize and report on portfolio performance risk and issues
Interpret and escalate portfolio communication issues
Support portfolio management change processes
Learn and know the portfolio management recalibration processes and procedures
Identify resource allocation capacity constraints and demand requirements
Conduct aggregated portfolio management performance review
Establish portfolio management reporting and archiving processes
Portfolio Communication Management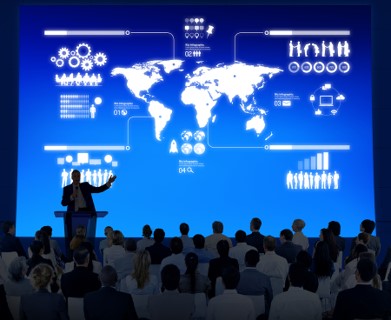 How to develop a communication strategy, communicate across the organization, facilitate strategic review sessions and obtain buy-in from key stakeholders.
Upon completion of this module, participants will be able to:
Identify and interpret stakeholder expectation, influence and interest
Develop a portfolio management communication strategy
Support stakeholder adopt of the portfolio management practice through awareness and expectation management
Establish and maintain communication strategic processes
Train and coach stakeholders to understand portfolio management processes and procedures
Identify and determine portfolio management communication governance guidelines
Portfolio Risk Management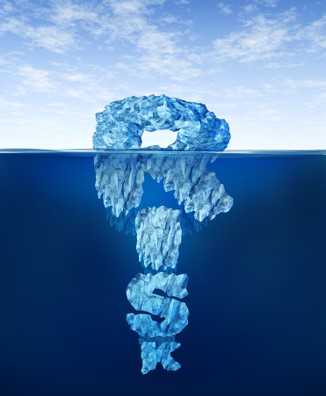 How to review the portfolio risk management profile, assumptions, constraints, and develop strategies to mitigate critical risk that will keep the portfolio from delivering the promised outcomes and benefits.
Upon completion of this module, participants will be able to:
Identify and determine appropriate portfolio management risk tolerance
Create portfolio management risk plan
Conduct portfolio management dependency and interdependent procedures
Coach stakeholder in portfolio management risk response
Identify and determine portfolio management reserve
"Gerald's course on project portfolio management is very compelling. His PPM course provides guidance on how to implement best practices and how applying these disciplines translates into achieving optimal success in aligning projects with business objectives. The course helped me figure out the right projects to execute in my business and how to synchronize them, as well!"
Carl C.
Your Instructor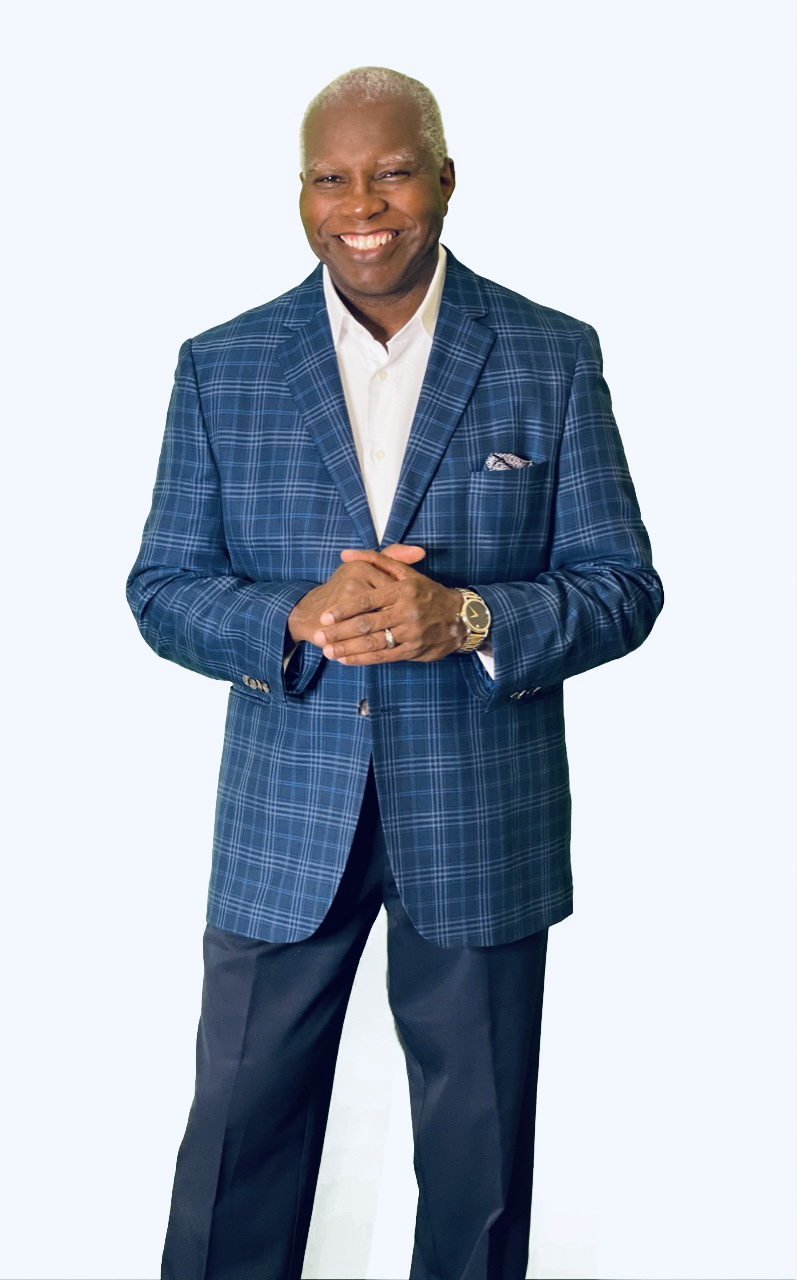 Gerald J. Leonard is the CEO of Turnberry Premiere, a strategic project portfolio management and IT governance firm based in Washington, DC. He attended Central State University in Ohio, where he received a bachelor's in music and later earned a master's in music from the Cincinnati Conservatory of Music.
Gerald earned certifications in Project Management and Business Intelligence from the University of California, Berkeley; Theory of Constraints Portfolio Management from the Goldratt Institute, Executive Leadership from Cornell University; and The Wharton School: Entrepreneurship Acceleration Program.
Voted #44 on the 130 Top Project Management Influencers of 2020 List

Gerald provides an insightful and unique way of combining his experience and expertise as a professional bassist and a certified Portfolio Management Professional consultant.

Gerald is also a contributor at PMWorld 360 Magazine
Voted one of the Top 2 Project Management Magazines And Ezines To Follow

Frequently Asked Questions
When does the course start and finish?
The course starts now and never ends! It is a completely self-paced online course - you decide when you start and when you finish.
How long do I have access to the course?
How does lifetime access sound? After enrolling, you have unlimited access to this course for as long as you like - across any and all devices you own.
What if I am unhappy with the course?
We would never want you to be unhappy! If you are unsatisfied with your purchase, contact us in the first 30 days and we will give you a full refund.
What if I don't have enough time to do it?
The course starts now and never ends! It is a completely self-paced online course - you decide when you start and when you finish. Don't worry... you have lifetime access to all the modules and templates 24/7.
What if I get stuck?
Throughout the program, I will be available for weekly group coaching calls if you purchase that option when you register for the program. However, if you only purchase the self-study program I will provide you with a way to get one-on-one coaching at a reduced rate of my regular coaching fee as needed.
What if we realize my team needs more help?
If at any time during the program, you and your team realize that you need additional support to implement any of the strategies and changes in your organization you'll be provided with a way to engage with me to go deeper into your organization and customize an approach that works best for you.
What happens if my people take this training and move to another company because they are now in high demand for these skills?
The real question is, what happens if they don't take this training and continue to struggle and burnout. It is always possible for an employee or team member to receive training and then decide to move to another organization. However, if you incentivize them to implement what they will learn in this program in your organization and reward them accordingly, I'm pretty sure they will stay and be grateful to you.
I'd like to move forward and register for the program. How do I get my management to approve and buy-in to the program?
Send the link of this page to your manager and schedule time to discuss it with them. The Ascending to the APEX of the Project Management Ladder page is only an overview of the program. For a more detail discussion about this program for your company call (240) 288-5577 or use my automated scheduler to schedule a call by going to https://live.vcita.com/site/geraldjleonard